DCD Singapore 2018
On 11th & 12th Sep 2018, Janitza together with Mun Hean jointly exhibited at the DCD SEA event.
The latest Janitza power management solution for datacentre industry was showcased at the event.
Datacenter industry leaders, constructors and designers were at the event to catch up with the latest development on energy efficiency and consolidated power quality management.
We had the pleasure to receive Mr Christian Pietsch (Sales Area Manager) and Mr Thomas Hilbig (Product Manager) from Janitza as our VIP guests during the event.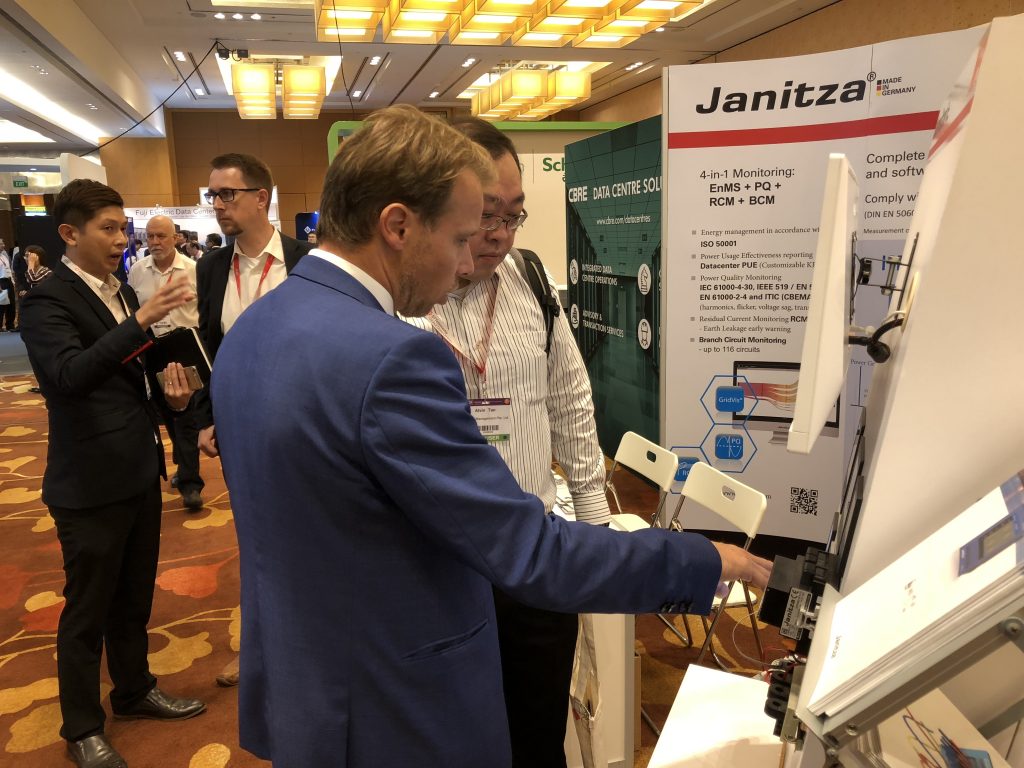 The following products were demonstrated live at the DCD event:
UMG512Pro: IEC 61000-3-40 Class A power quality analyser to detect and trace power abnormalities
UMG509Pro: IEC 61000-2-4 power quality analyser for continuous PQ monitoring and predictive management
UMG20CM: Residual Current Monitor and Branch Circuit Monitor 2-in-1, expandable to 116 circuits
UMG96PA: 4-in-1 Advanced function power measurement meter
JPC70: Human Machine Interface touch screen display for on-site live status assessment
GridVis Ultimate: Comprehensive software for PQ/ KPI/ Status Monitor/ Automated Report
Mun Hean continues to drive power innovation awareness to the datacentre professionals in building the next billion user facility in the region.
Our next stop will be in Hong Kong – DCD on 15th Nov 2018.