MH Protection Relays at Capella Hotel; Venue of Trump-Kim Summit
On 12 June 2018, the eyes of the world turned towards Singapore where United States President Donald Trump and North Korean leader Kim Jong Un met for the first time. It was a much-anticipated summit and the first handshake took place on the island of Sentosa, at Capella Hotel. The venue Capella Hotel was chosen for its exclusivity and security to host this high-profile event. A document to commit to the complete denuclearisation of the Korean Peninsula was signed at the summit. It was a historic moment.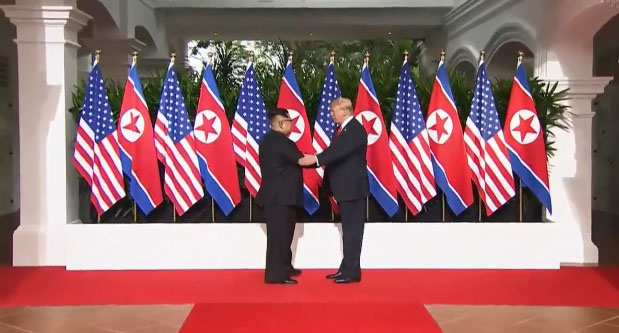 Mun Hean is proud to have Capella Hotel in our list of project references. Over 30 pieces of the MH Earth Leakage Protection Relays (ELR) paired with MH ZCTs are installed to protect the electrical supply distribution board of Capella. The Capella Hotel was built in 2003, and the MH Protection Relays have been protecting the occupants from electrical leakages since.

The electrical system at Capella Hotel needs to accommodate the demands of different electrical load profiles to host high-profile events. Air-conditioning system, media equipment, lights, communication equipment, security systems are non-linear loads that produce leakage current due to their power circuit designs. The M&E consultant had to design an electrical system with a carefully pre-set leakage values to cater for this. The MH-ELR provides a customisable leakage limit range and definite time delay (DTL) for ease of coordination to the consultant's design.
Singapore received world-wide media attention over the Trump-Kim summit, which was called the 'meeting of the century'. Whether the meeting will pave the way towards a peace regime in the peninsula? Only time will tell. Nevertheless, Mun Hean is pleased that in a small way, our solutions are referenced at the venue where history was made.